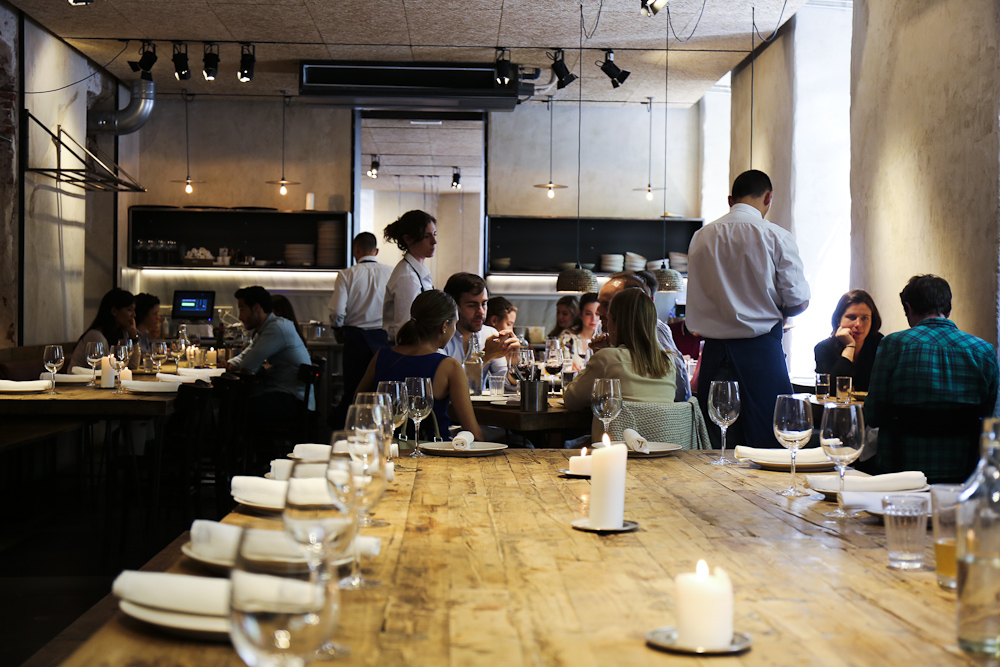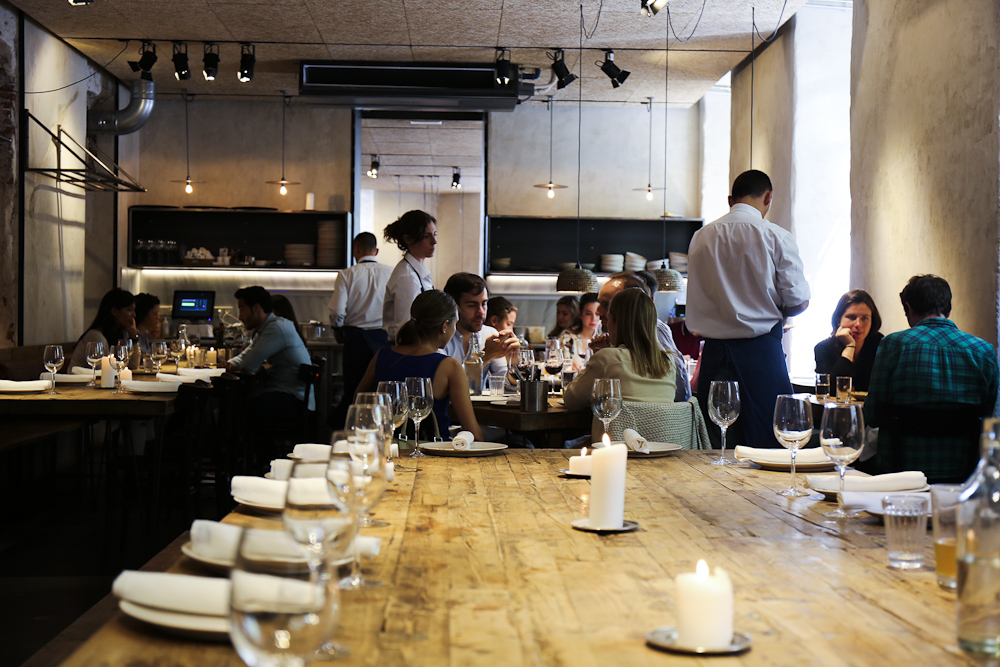 What once started as a nice anecdote between nephew Nino, aunt and uncle is now a hip address for gourmets in Madrid and one of our favourite places in the city: the Fismuler. The relatives of Nino Redruello were so fond of the Viennese Schnitzel of the famous Figlmüller in Vienna that they told their nephew from an early age that he absolutely had to go to this restaurant in Vienna. The only problem was the pronunciation – Figlmüller became "Fismuler". But then Nino already knew that one day he would have his own Fismuler!
In the meantime, Nino has become a respected chef in Madrid's gastronomy and in 2016, together with Patxi Zumárraga, he realized his dream of having his own Fismuler. For one year now they have been serving traditional Spanish cuisine with a Nordic touch. A kind of modern convenience food with gourmet standards and decent portions.
In the Fismuler, they take just as much care in the preparation of the dishes as in their creation. The focus is on the naturalness of the dishes and the gentle preparation of the high-quality products. This includes, for example, slowly cooking meat at a low temperature.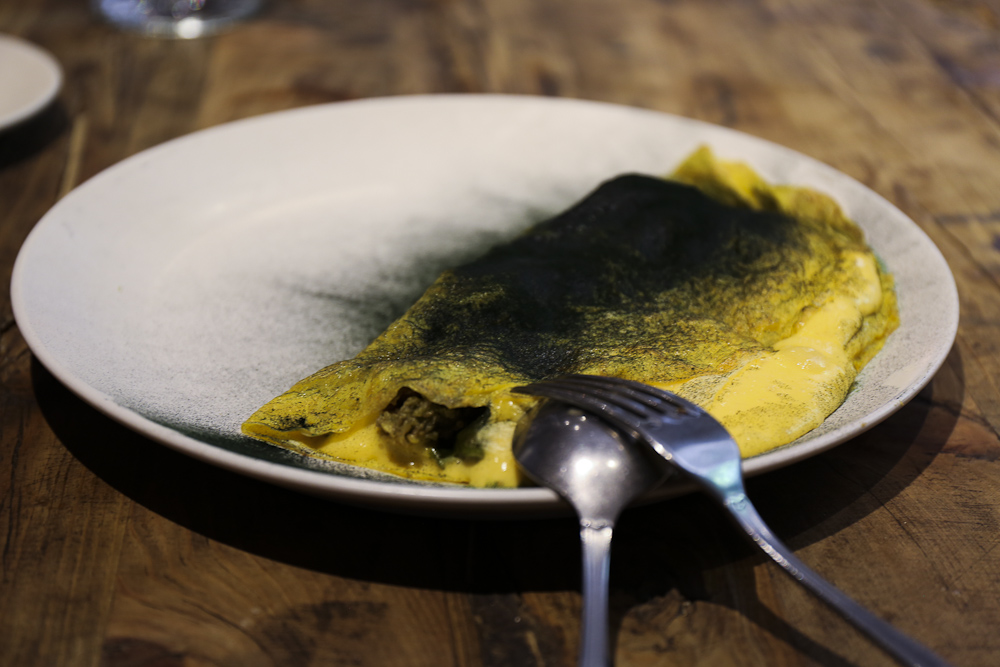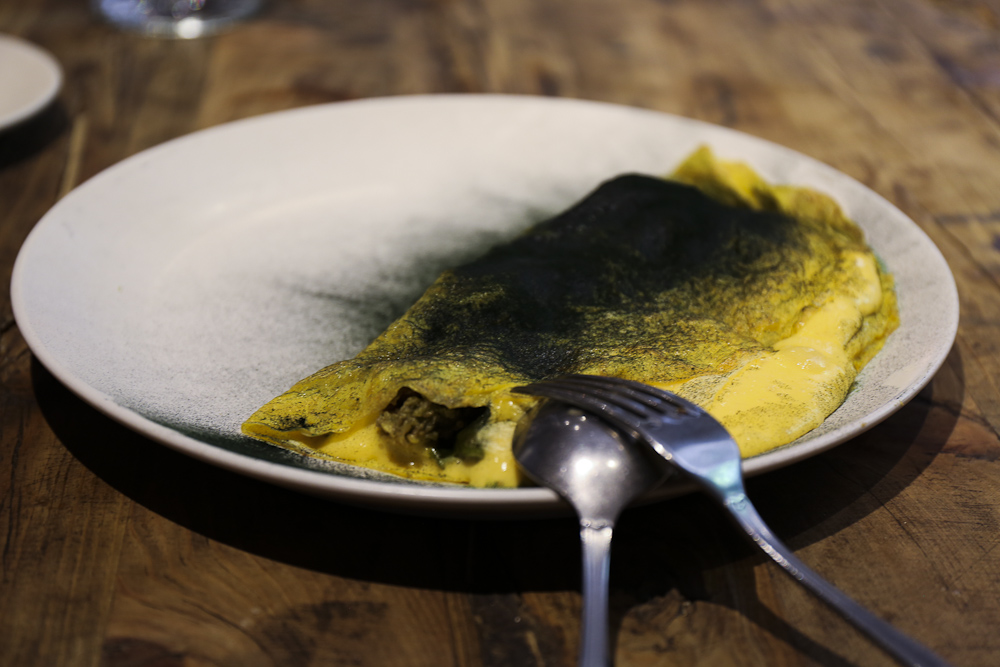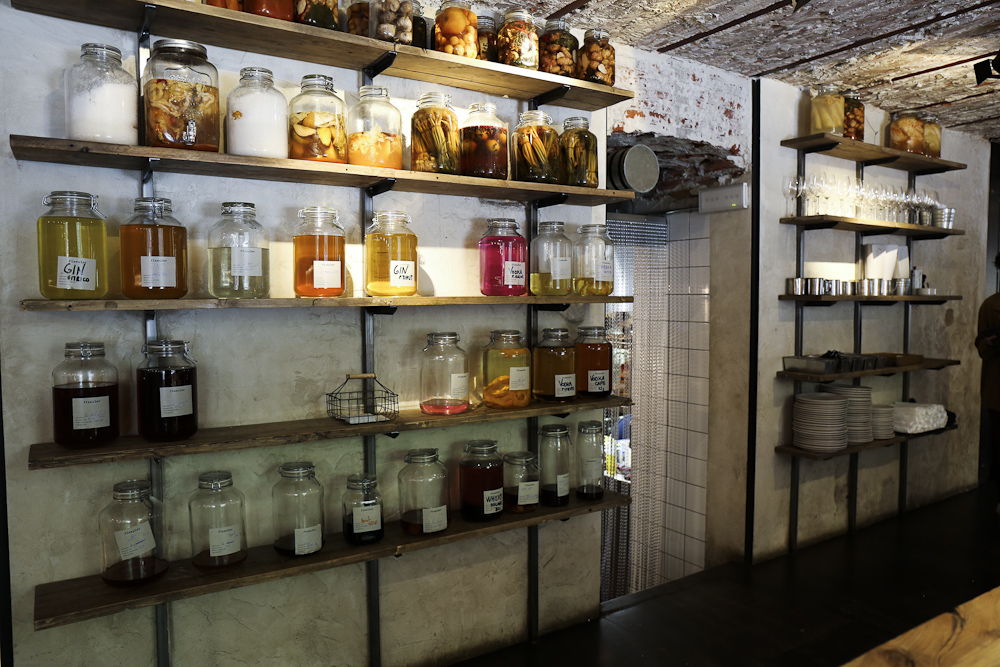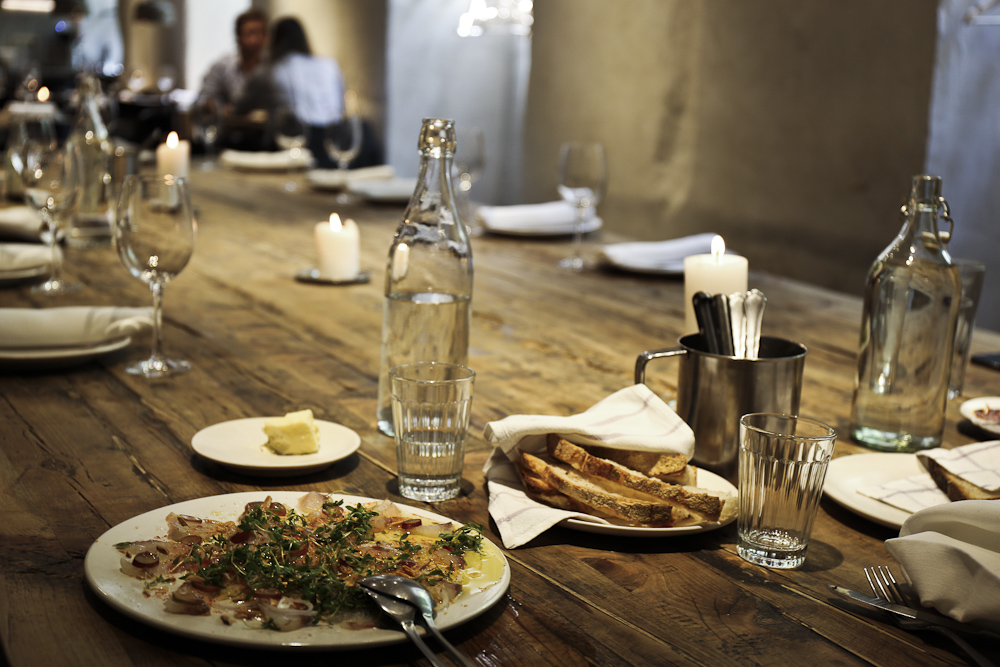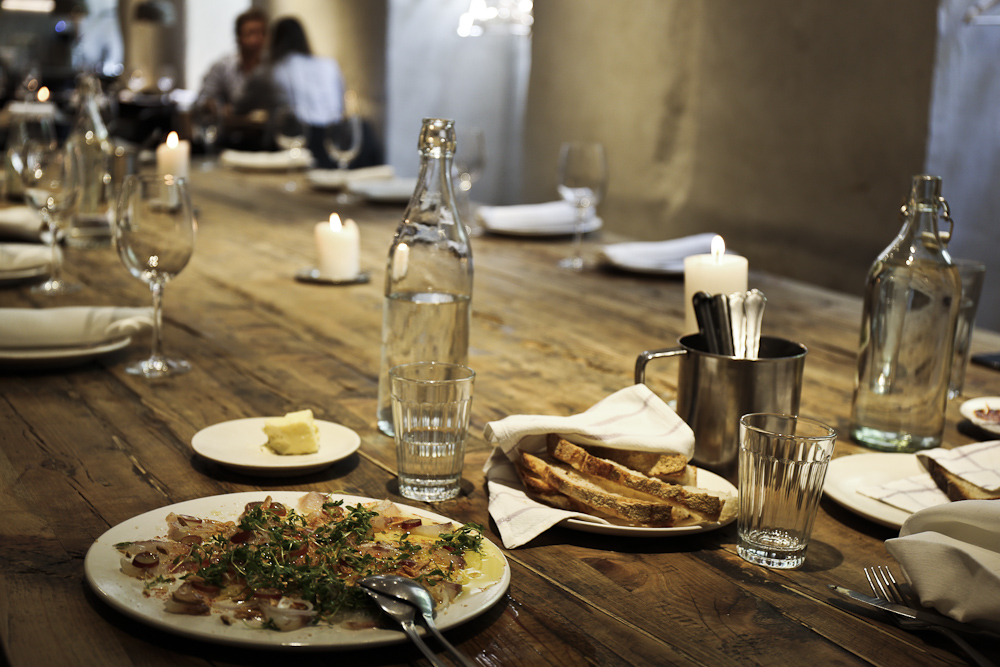 On the menu, besides the Wiener Schnitzel, the omelette catches the eye, which the guests can order with different fillings. Because Nino has travelled far and wide for the perfect Fismul omelette: from Copenhagen to Paris to Berlin, he has created a dish that is refined with egg cream and spirulina algae in addition to the classic omelette. Spirulina belongs to the superfoods. It slows down aging, strengthens the immune system and even has a preventive effect against cancer.
The design of the Fismuler is elegantly restrained and comes from Nino's brother Ignacio (Arquitectura Invisible). The Nordic influence can also be seen here: Thus, opulent jewelry is dispensed with, the walls bear their natural traces. The ambience is rounded off by the old wooden tables, which often invite you to linger as large community tables. Making contacts and having fun could thus be on the menu just as much as Wiener Schnitzel and omelette.
The mixture of relaxed Nordic design and carefully selected dishes makes the Fismuler in Madrid unique: what the Spanish have created is a place to feel good and enjoy. No matter whether you are having lunch during your stroll through the city or a dinner highlight in the evening. Unagitated but lasting, Fismuler cooks itself into the heart of the visitors.