"And
If I can make it there
I'll make it practically anywhere
It's up to you
New York, New York
New York"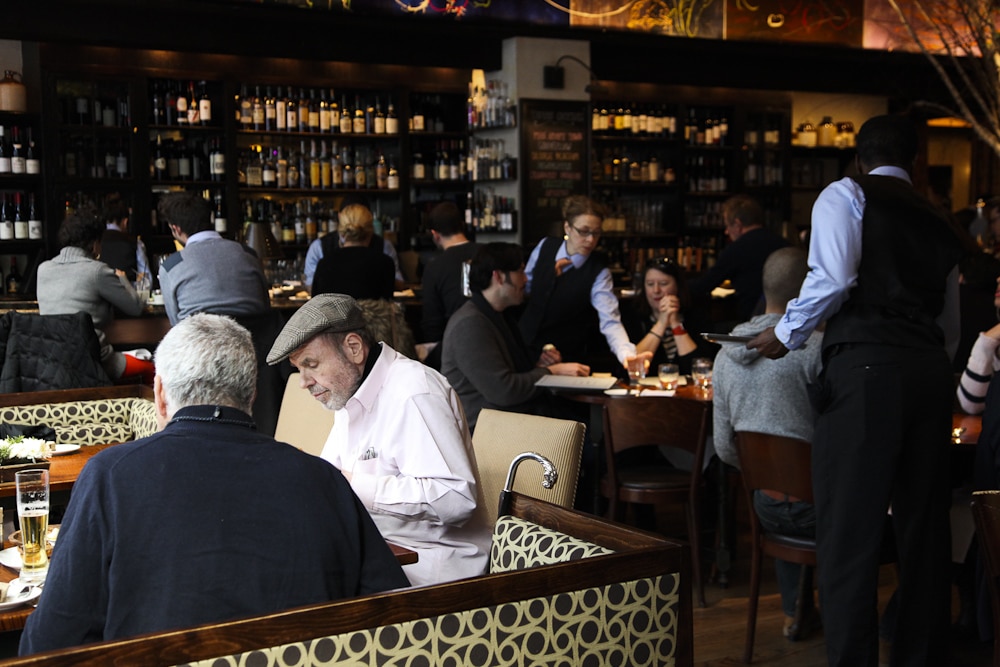 New York – a city like no other. A city where history is made on every street corner, a city that pulsates 24 hours a day, 7 days a week and is full of magic, inspiring and eccentric people, positive hustle and bustle, anonymity, coolness, shopping excesses, culinary borderline experiences and spectacular cultural events. And it is precisely this city that has been opening up to us Europeans again for more than a year now. We can't wait to immerse ourselves in the unique energy of the city that never sleeps, to visit our favourite places and discover new ones. What has happened in New York, which new restaurants have popped up, which have disappeared? We'll tell you more soon. Until then, here are our all-time favourites for a perfect day in New York.
9am Breakfast
Dudley's
A day couldn't start better than with breakfast at Dudley's. To say Dudley's is only good for brunch would be like saying New York is only good in bagels. But brunch is especially good, of course, because here you can get the best avocado toast on the Lower East Side. But this spot is also the perfect address for a first date, dinner with your best friend or a nightcap drink. Dudley's is where the cool scene of the district drinks its coffee in the morning and its craft beer in the evening.
85 Orchard St, NY 10002 New York- Lower East Side                        www.dudleysnyc.com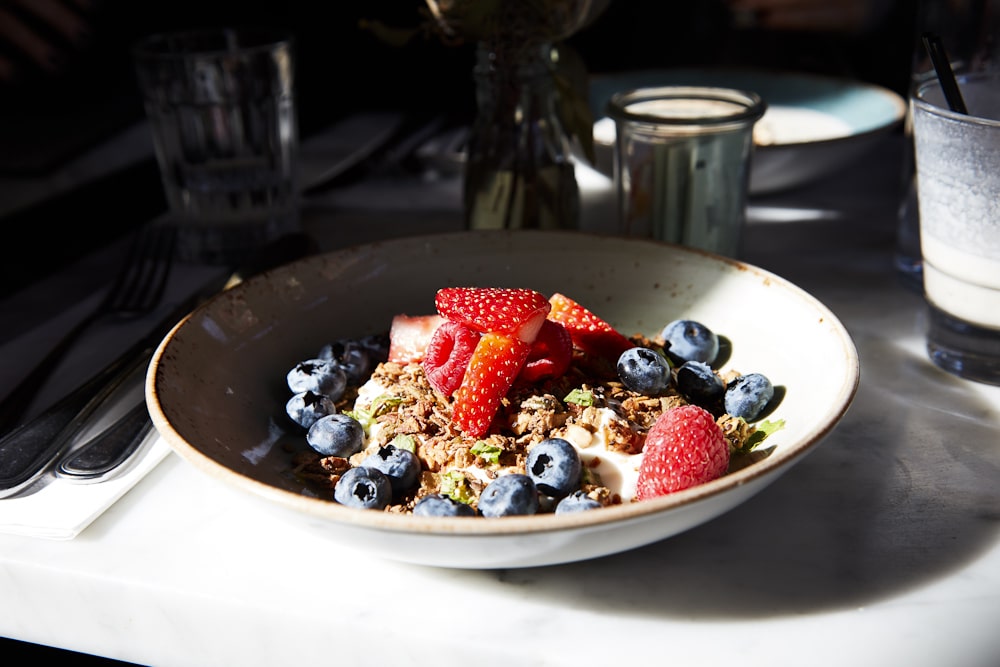 11 Uhr Art & Culture
Dia:Beacon
All art fans should not miss the Dia:Beacon of the Dia Art Foundation, even if it is a bit out of town. In the small community of Beacon on the Hudson River, it has become one of the most spectacular museums in the United States. In the former cardboard factory with over 25 000 square metres of space, extraordinary treasures of avant-garde and conceptual art from the 1970s are preserved, including works by Judd, Heizer, Serra, Darboven, Warhol and Palermo.
3 Beekman St, NY 12508 Beacon                                                                               www.diaart.org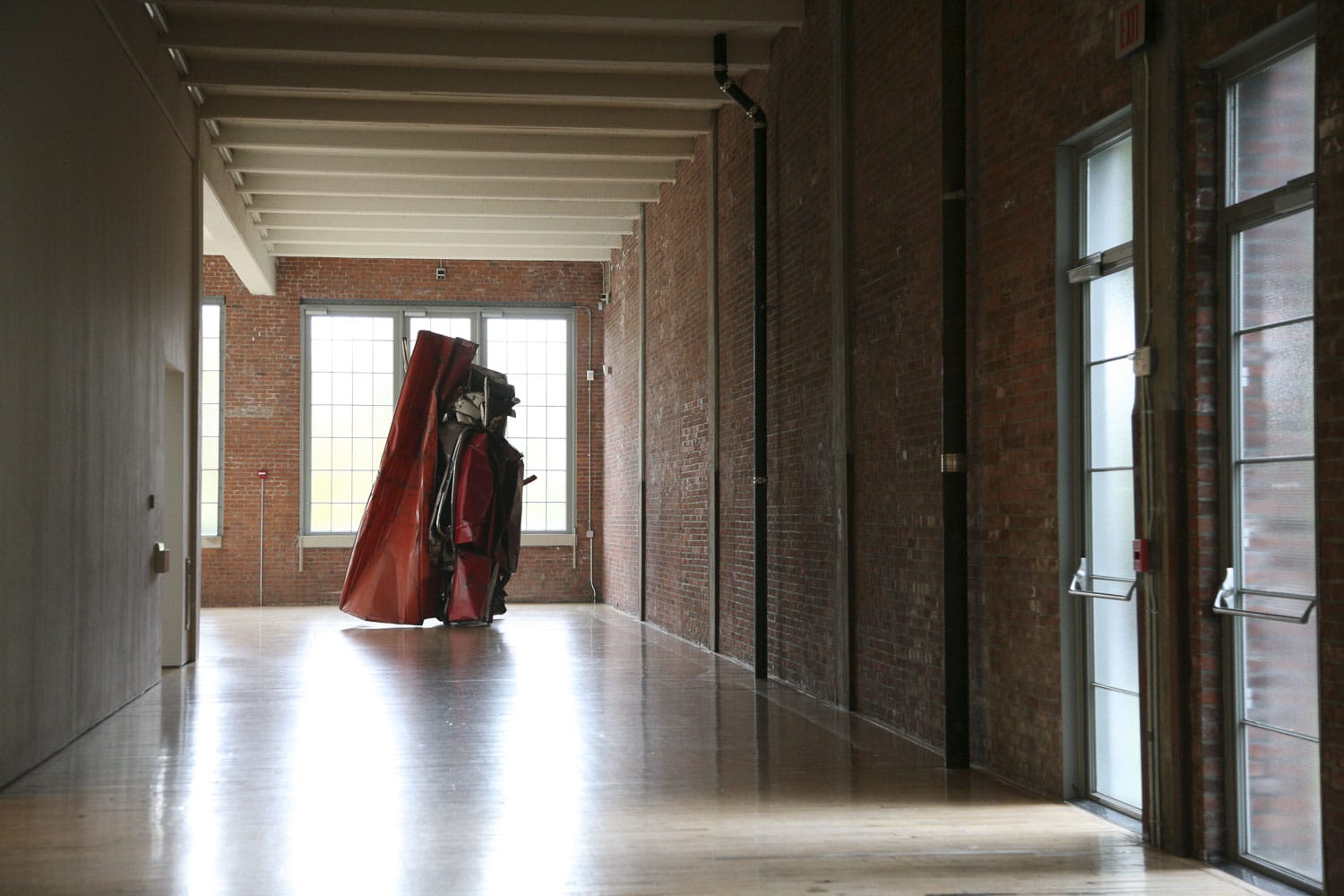 13 Uhr Deli Lunch Pitstop
Katz's Delicatessen
Katz's Delicatessen is a New York deli institution with a loyal following who satisfy their cravings with a pastrami or corned beef sandwich. The atmosphere has probably not changed since the 1950s, the walls are full of photos of prominent guests. If you want to enjoy good fast food in old New York flair, you should definitely stop by Katz's Deli. Made famous by the legendary "fake orgasm" from the film Harry and Sally.
East Houston Street 205, 10002 New York                                               www.katzdeli.com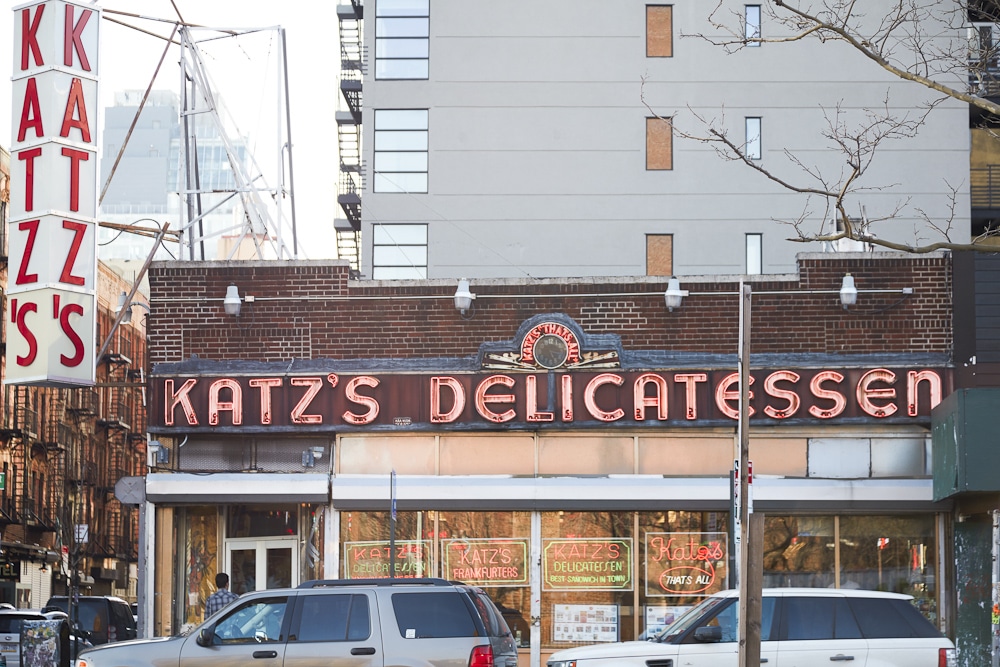 15 Uhr City Break
High Line
A special experience is the High Line in Manhattan, an elevated park on a former railway line. Between abandoned rail tracks, herbs and flowers sprout green and flourish. At a height of ten metres, you can stroll from Chelsea to the Meatpacking District in complete relaxation and let your gaze wander in wonder between the houses of Manhattan and over the Hudson River, while the traffic roars below.
W 23rd St 519, 10011 New York- Meatpacking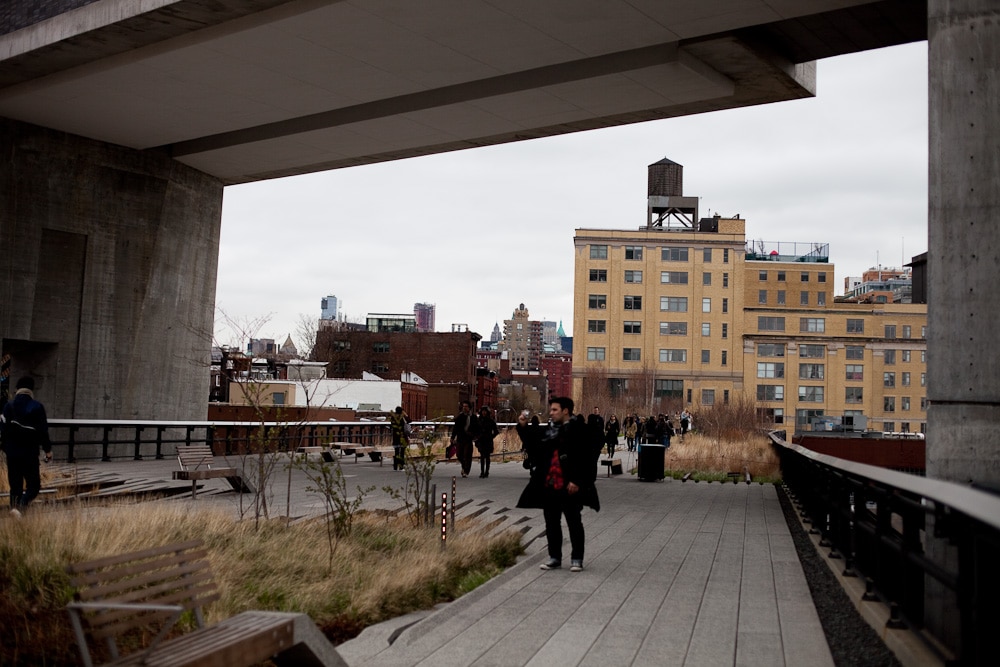 17 Uhr Tea & Schnickschnack Shopping O'Clock
Roman & Williams Guild 
Roman & Williams Guild NY is a marvel that combines restaurant, library, design gallery and flower shop. In short – this place is an absolute New York aesthete's emporium. The interior is reminiscent of Soho decades ago, when it was less posh and more raw: brick walls, wooden floorboards, loft-like spaces. You can easily spend a whole day here, browsing the interior department with a flat white in the morning, enjoying coffee and cake in the afternoon and indulging in a glass of wine in the restaurant in the evening.
53 Howard St, NY 10013 New York                                                             www.rwguild.com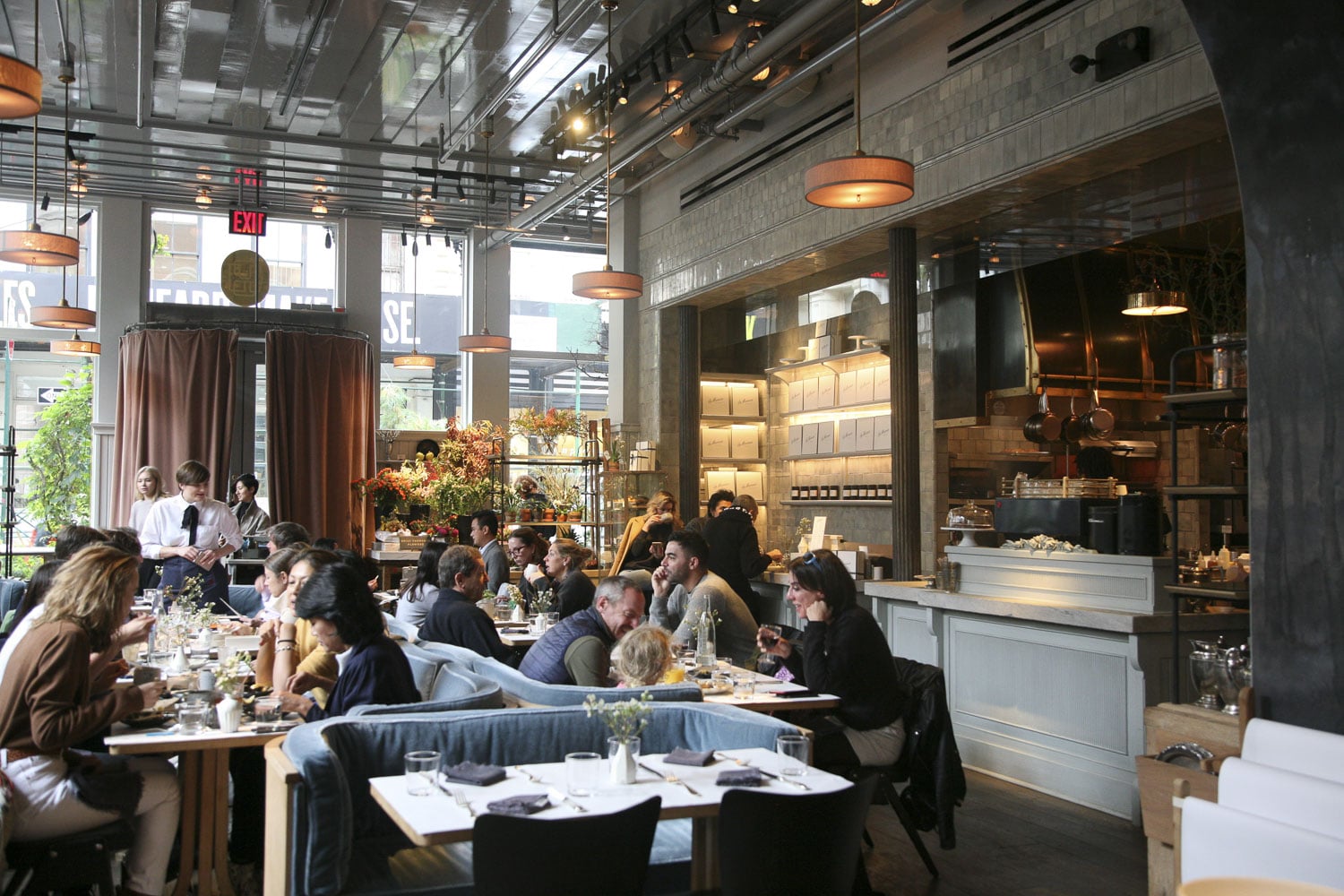 20 Uhr Dinner
Roman's
The handwritten menus at Roman's are classic Italian: primi piatti and secondi piatti. Every day the dishes change, on the one hand sadly, as many dishes have "favourite food" potential, but on the other hand all the more varied! Roman's is a typical neighbourhood hot spot. At the tables are Greenmarket farmers, the renowned pastry chef from across the street, and writers like Jonathan Ames.
243 Dekalb Ave, NY 11205 New York- Williamsburg                                 www.romansnyc.com
23 Uhr Midnight Cocktail
Rose Bar
Walking through the deep red velvet curtains of the lobby into the Rose & Jade Bar, you might think you've landed in an artist's studio. Having a drink here has cult status and the feeling of being part of the NewYork bohemian scene comes faster than expected. Since the 1920s, the bar has attracted directors, writers, models and artists. Alongside genuine Warhols, works by Damien Hirst and Julian Schnabel hang on the unplastered walls, along with crackling fireplaces, gigantic shelves of spirits, heavy antique furniture and imposing chandeliers!
2 Lexington Ave, NY 10010 New York                          www.gramercyparkhotel.com/nightlife
Midnight nap
Wythe Hotel
The Wythe is located in Williamsburg – the neighbourhood that hipsters have turned into the epitome of New York bohemia. The red, five-storey brick building of the Wythe is a result of loving perfectionism, from the lobby to the roof terrace, where, by the way, the best drinks in the neighbourhood await. The main attraction of the 70 rooms are definitely the extra-large windows with spectacular views over Manhattan and the Williamsburg rooftop landscape. This is a great place to wake up!
Wythe Ave 80, NY 11249 New York- Williamsburg                         www.wythehotel.com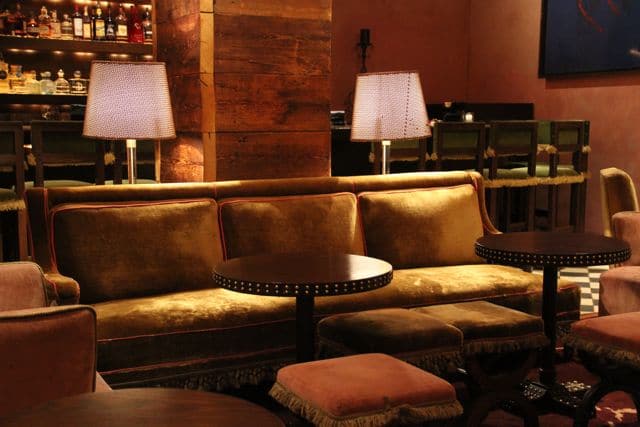 … and for the perfect week, you can find all kinds of more tips in our app here.