Nestled on top of the Santa Monica Mountains overlooking the Pacific, Saddle Peak House is a haven for city escapists seeking serenity and transformation. In the midst of extraordinary beauty, both natural and constructed, guests of this awe-inspiring space are invited to turn off their minds for a moment and realign their soul.
Michael Sant, the architect of this magical place took in everything and interpreted it all as if nature had directed him, as though even the feeling of the mountains had its own typography and own story. 'You are not coming to transform that, you are trying to interact with it. Massaging it, until it feels right. Very few materials, very few moves.' He and his designs become the vessel to communicate between the individual and the environment.
Craftsmanship, clear lines and wood walls with a playful surface complimented by the exposed concrete with flaws add character and a sense of relaxation. The indoor-outdoor flow of the space is elegantly integrated and in perfect harmony so that one's mind feels quiet and at peace. Sant describes his thoughts and inspiration for the design process: 'I thought of sail boats. When you are on a sail boat it's so intimate and everything has to be thoughtfully detailed so that it works.'
This thoughtfulness and resulting intimacy are abundantly visible and remain in my memory of the beautiful experience of this home and its surroundings.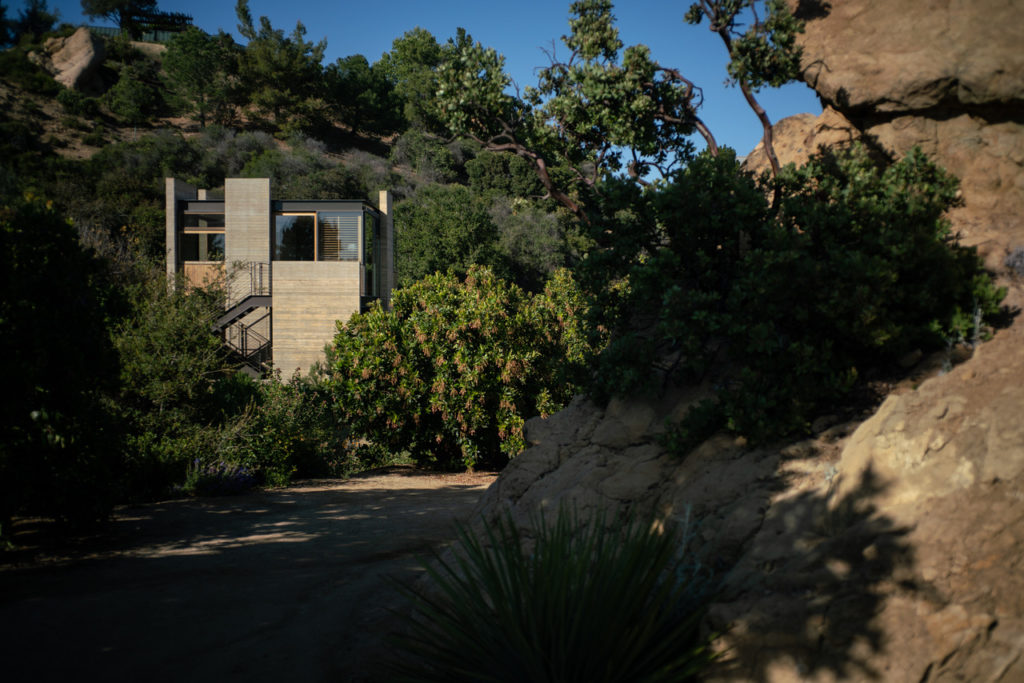 I remember the brilliant Topanga Sunday afternoon, the air smelled like sage, the sky was a clear blue, embraced by the orange mountains and a notion of stillness. I remember steam escaping from the pool, my friends gathering and connecting with nature and all of us sharing a magical moment of rescuing a hummingbird. We felt a sense of belonging and were continuously in awe of the space – as we watched the sunset from the kitchen and cooked dinner, swam in the pool, looked out at the sea through the house and gazed at the stars from the hot tub.
There was a softness to how all of the elements blend together: the sky, the ocean, the warmth of the sun, the cool breeze, the haze settling over the canyon…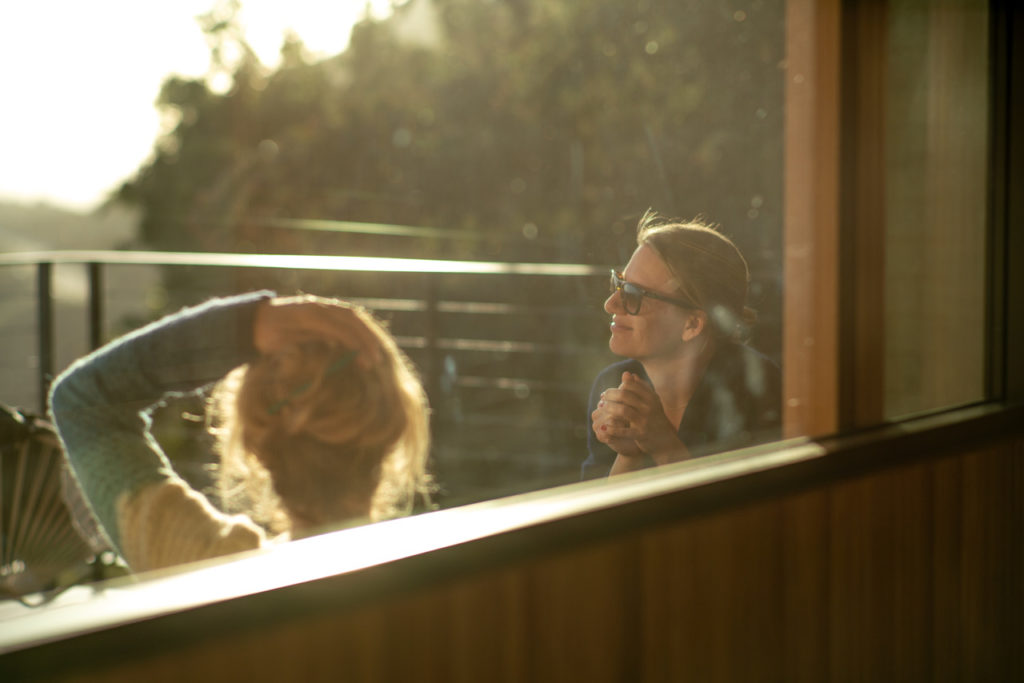 Saddle Peak House is the perfect example of how architecture can create a deeper travel experience. It's turning a piece of architecture into an open house that can be shared with countless people and an opportunity to inspire connections. In the words of the architect: "When it moves people, architecture can have this meaningful deeper impact."
The beauty of this impact is how conscious design becomes a vessel to furthering people's own transformations – one where we all grow and elevate our collective consciousness.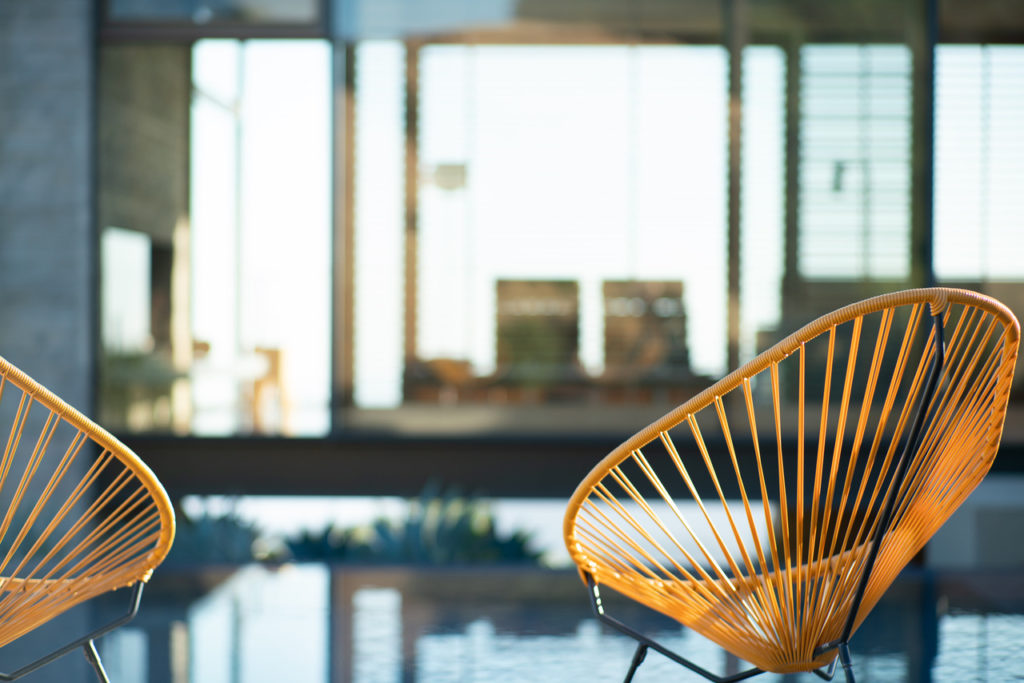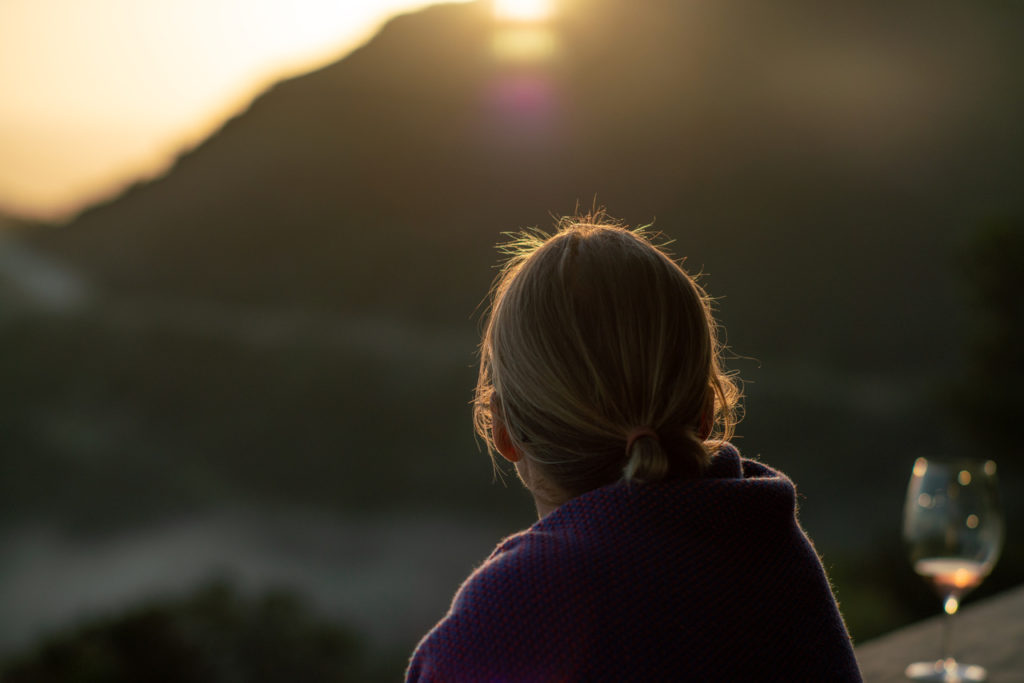 Photos: Rob Stark
More infos: Saddle Peak House, Topanga, CA 90290, Price: 4 rooms $965/ night, Website